Access Via Exposure
"Each child belongs to all of us and they will bring us a tomorrow in direct relation to the responsibility we have shown to them. "
- Maya Angelou
Join Today!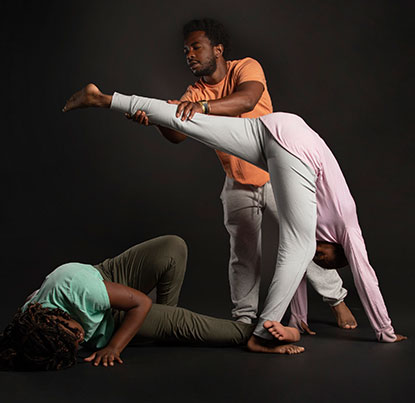 Friday Teen Capoeira
At: At Circus Center (755 Frederick St)
Date: September 8 – December 15, 2023
– Friday (5:30 – 7:00pm)
No class on the following Fridays:
September 22
November 10, 24
Price: $325 for the session.
Contact Jarrel regarding payment upon registration.
415-350-2222. Jarrelp@gmail.com
Learn More
Workshops and Presentations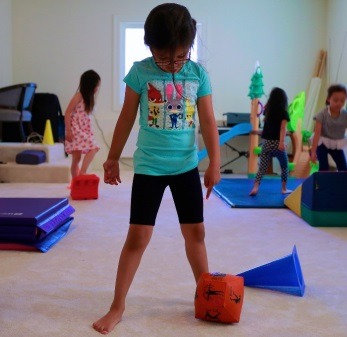 Play-based Workshops
Classes led by Coach Jarrel, Artist & Educator.
B.A in Child and Adolescent Development: Youth Work & Out of School Time
20+ years of youth work experience from SF – East Africa
Learn More
Testimonials
"Hello! Do you want to join capoeira class? I hope you do! Capoeira is a Brazilian dance-fight made by Brazilian slaves! This class is taught by Mr. Jarrel. Mr. Jarrel is funny, kind, understanding and respectful of feelings. Here is my opinion: Capoeira is a great experience for kids. Please join!"
The quote by Megan Rose Dickey (in the IAMSF exhibition) stood out to me the most: Are we defining Black as just people with brown skin? I love this quote because it reiterates the fact that we, as Black people, are more than just the color of our skin. We are intelligent, powerful, radiant, strong, etc. and some people refuse to see that.
While I enjoyed reading what various members of the community had to say (in the 'I Am San Francisco' exhibition), the different art illustrations drawn by children are what moved me the most. After looking at their drawings, it made me realize how aware kids are about the world and how they are able to demonstrate understanding and interpretation through their individual artwork.
Jarrel Phillip's exhibition, 'How We Play: Circus Acrobatics, Breakin' & Capoeira,' was shown at the Rosenberg Library of CCSF from October 2014 through May 1, 2015. Jarrel created a joyous exhibition that delved into all aspects of play, referencing scholarly and popular works on the subject and including engaging quotes from many sources. His wonderful photographs demonstrated how we learn from play and why we all need it in our lives. He underscored the idea that play is as essential to child development as it is for adults to lead rich, full lives. Photographs from many continents made a convincing case for play in all its forms. Jarrel is an excellent curator and he responded to the particular requirements for exhibitions in libraries–that they be accessible to all ages, include multiple images, refer to works in the library's collection and be beautiful and attractive to viewers. Jarrel worked closely with the Child and Family Development Department here at CCSF and they, as well as other Departments included the exhibition in their curriculum. I've never seen an exhibition that conveyed joy more effectively!
(My daughter) Soluna, has participated in the last two (Capoeira Ijexa Kids Batizado) promotions. Since only a few Hamlin students have participated each year, I just wanted to share that it has been a great experience and I highly recommend participating! It's important for Soluna (and all the girls) to see that the capoeira they are doing is connected to a much larger community and tradition in San Francisco. It is also an incredibly diverse community of students and teachers doing capoeria. You should see the women teachers and the more advanced kids. It's fun to watch, and the girls get to celebrate earning a new belt!